Roanoke Civil War Round Table - Meeting Photo Gallery
Come on in and visit us! Show up a little before 7pm, check to see what's going on, hang out, then take seat.


May 2018 Banquet - John Coski spoke on the Great War after effects of the Civil War, with many whites from the former Confederacy encouraging enlistment while others dodged the draft and African Americans participated to regain rights lost since the Civil War.

Tom Moser handed over the presidency to Jim Stanley, who "ran a good campaign".


---


April 2018 - Curt Fields, aka General Grant, appeared with his good friend General Ord, where they briefly reunited with Phillip Sheridan.


---


March 2018 - John Hoptak (left) spoke on McClellan and the Antietam Campaign.


---


February 2018 - Ed McCoy spoke on Botetourt County during the war.


---


January 2018 - Pearisburg native Al McLean talks about the 1962 skirmish in the town


---


December 2017 Tom Perry spoke on "Jeb Stuart's Hokies".


---


November 2017 John Peacock spoke on North Carolina's General Bryan Grimes.


---


October 2017 - William E Potter spoke on "The Death of a Regiment - the First Texas Infantry at Antietam".


---


September 2017 - Bob Zeller showed us Civil War photos in 3D.


---


April 2017 Banquet - David E. Johnson spoke on historian Douglas Southall Freeman.


---


February 2017- Eric Buckland spoke on "Mosby's Men".


---


November 2016 - Ernie Price spoke on Confederates returning home after the surrender at Appomattox.


---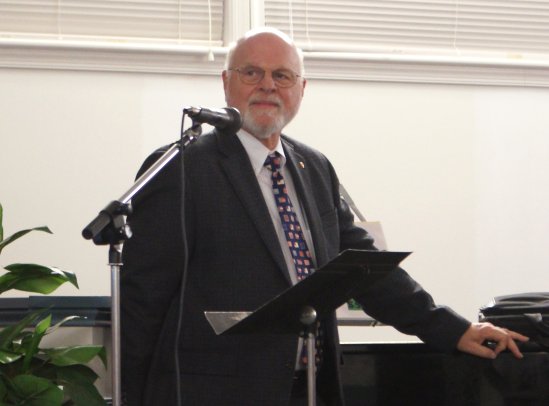 November 2016 - Richard Hatcher spoke on the Battle of Wilson's Creek.


---


October 2016 - Teresa Roane spoke on "Minorities in the Confederate Military: Combat Support".


---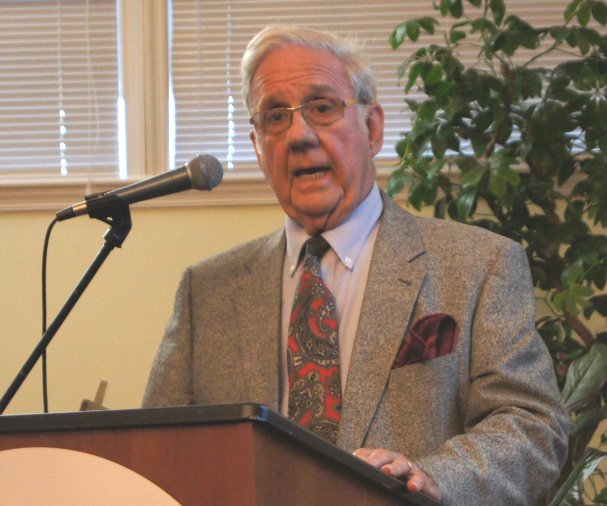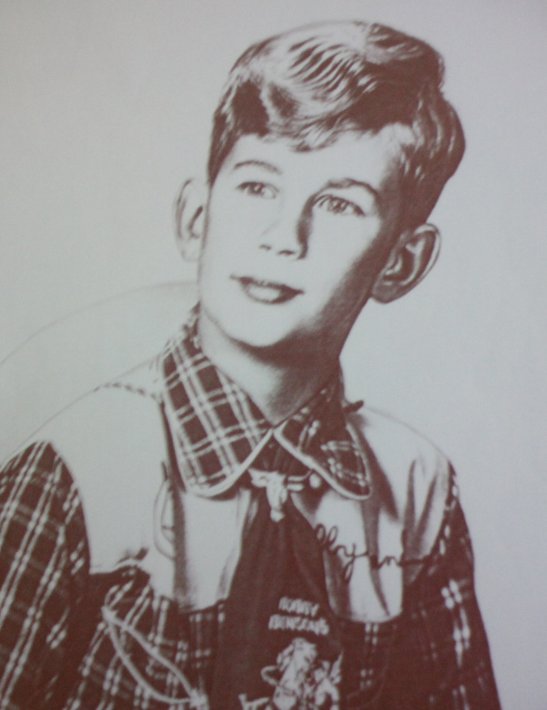 September 2016 - Jack French spoke on the radio career of long time Round Table member Clive Rice, aka Bobby Benson.


---


April 2016 Banquet - Dr James I Robertson




Clive was remembered with an empty seat.





Three founding members, Bayse Wilson, Brian Bowman, and Eddie Wheeler, pose with Dr Robertson.


---


March 2016 - Lynn Reed spoke on Montgomery White Sulpher Springs Hospital and Cemetery


---


February 2016 - Dr. Amos spoke on Jubal Early


---


January 2016 - William C Davis spoke on Generals Grant and Lee


---


November 2015 - Michael P Rucker spoke on his ancestor, Dr William Parker Rucker, a slave-owning Union partisan.



---


October 2015 - Richard Williams spoke on "Stonewall Jackson: The Blackman's Friend".


---


June 2015 - David Duncan of the Civil War Trust spoke to us about battlefield preservation. As of the end of the 2014-15 season, the Roanoke Civil War Round Table has donated over $54,000 for historic preservation.


---


April 2015 Banquet - Mike Gorman on "Richmond Taken Again"


---


March 2015 - Steven Ritchie on Ashby and Jackson


---


February 2015 - Joe Williams on the Appomattox surrender


---


January 2015 - Patrick Schroeder on the Appomattox Campaign


---


December 2014 - Corbin Hayslett on the banjo.


---


November 2014 -Sam Craghead on the CSS Shenandoah


---


October 2014 - Phillip Greenwalt on the autumn 1864 Valley Campaign.


---


September 2014 - Scott Crawford and "Rethinking Burial".


---


June 2014 - Clive Rice discusses David Hunter and his raid through the area.


---


May 2014 Banquet - Introduced by 'Ed Bearss', Dennis Frye spoke on Ambrose Burnside.


---


April 2014 - Gail McMillan and Jean Robbins spoke on "Dear Nannie... yours devotedly Charlie", except Charlie left town with other people's money never to be seen again.


---


March 2014 - Chris Hartley spoke on DH Hill and brought an endorsement of his book.


---


February 2014 - Charles Knight spoke on William Mahone. Local artist Nan Mahone, a descendant of the general, was in attendance.


---


January 2014 - Paul Quigley of Virginia Tech - and England - spoke about the Civil War and Europe.


---


December 2013 - Catherine Wright spoke on Christmas during the Civil War era.


---


November 2013 - Eric App showed us virtual Richmond.


---


October 2013 - Sam Hood discusses the treasure trove of documents that he found on John Bell Hood.


---


June 2013 - John Graham was given a plaque at his last meeting as President. Patrick Shroeder then explained the Appomattox Campaign.


---


April 2013 - Dr James I Robertson spoke on Robert E Lee.


---


February 2013 - Harold Woodward spoke on the neglected Battle of Jack's Shop.


---
January 2013 - John Long told us the story of Jack, a local runaway slave.
---


December 2012 - R. Daryll Holland spoke on the 24th Virginia Cavalry


---


September 2012 - John Selby, Reminiscences of George Bernard


---
June 2012 - Brian McKnight spoke about the infamous Champ Ferguson.
---
Banquet - April 2012


Dr. Lauranette Lee of the Virginia Historical Society spoke on the organization's new slave database, a valuable new genealogical tool.



Bob Styne, George Kegley, and Monroe MacPherson.






Dr. Lee did the drawing, and a large percentage of the winners were women, making this "Ladies' Night". Eddie Wheeler went home with Carl Sandburg's books on Lincoln; Eddie once passed up the opportunity to hear Sandburg speak.







Our long time Treasurer, Betty Rice, died several days before the banquet. In her honor, Vice President Tom Moser asked Round Table members donate money in her memory for land preservation at Shiloh. A substantial sum was raised.



---


March 2012 - Nick Picerno discussed the death of Gen. Mansfield at Antietam.


---
Banquet - May 2011



Kent Masterson Brown discussed logistics and the Gettysburg campaign for the 2011 banquet.


---


December 2010 - Noted historian James Arnold of Lexington speaks.


---

October 2010 - Al and Pat Baril celebrate their anniversary by bring a cake to "Florida and the Civil War".



---


May 2010 - Dr. James I. Robertson speaks to a packed house.



---
Banquet - April 2010

Speaker Craig Symonds with Doug Schanz


Craig Symonds helps with door prize drawings. Prizes include a Roanoke CWRT hat.



Philip Sheridan won a book about... Philip Sheridan.
The grand prize was one of John Paul Strain's works. Steven Coven, in the blue shirt, was the happy winner.

Craig Symonds and William C Davis both signed books.
January 2010: Patrick Schroeder did a program on Zouaves and brought several reproduction uniforms.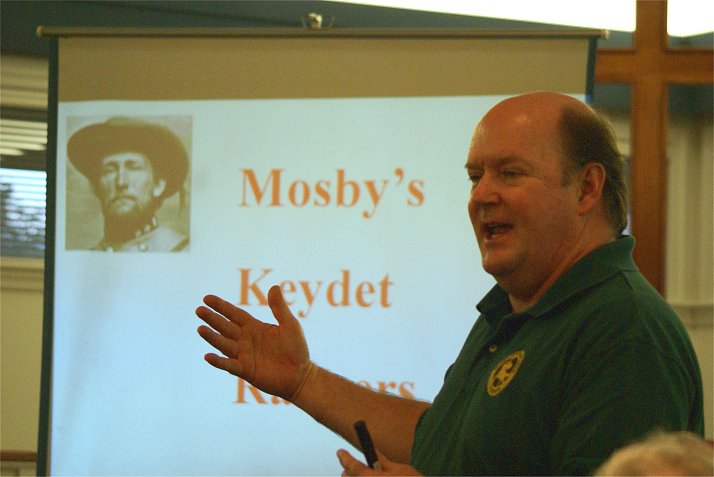 September 2009: Eric Buckland spoke on Mosby's Keydet Rangers.
Hanging Out with the Speaker
Left to right: President John Graham, May 2005 guest speaker Willie Thompson, Eddie Wheeler, the one man nominating committee, and Johnsey Cabaniss, who has done an outstanding job as newsletter editor for many years.
Panoramas:
It is not uncommon for seventy members to attend. The more, the merrier.
December 2005 - Gretchen Miller, Richard Raymond, and Judy Saunders presented "Civil War in Music and Verse"
---
June 2006 - Mitch Bowman spoke on new additions and developments with Civil War Trails.
| | |
| --- | --- |
| | |
| | January 2007 - At the end of the meeting we celebrated General Lee's 200th birthday with a lovely cake served by a lady who has good taste in cake decoration and sweatshirts. |
2007 Banquet
Turnout was great, and drinks were sold by a hotel employee and member, Elizabeth Bayless!
A. Wilson Greene was our speaker.
Cranston Williams was recognized for his services on the Shiloh trip as "Iceman". The President helped deliver the door prizes.
The Woolwines won the Official Atlas. Steven Coven won a full set of the Ken Burns documentary.
October 2007 Meeting at the O. Winston Link Museum
| | |
| --- | --- |
| A quick look from the back of the Link museum revealed the new art museum under construction. Attendees were allowed to come to the Link Museum early to peruse a special exhibit of Civil War photos that are on display until spring of '09. | President John Graham started the meeting. |
Seating capacity was 75, and the room was full
| | |
| --- | --- |
| Round Table Preservation Chairman Clive Rice with the speaker, David Duncan, from the Civil War Preservation Trust. Over the years, the Round Table has made sizable donations to battlefield preservation. | David Duncan, originally from Salem, with his former teacher, our newsletter editor Johnsey Cabaniss. |
---
December 2007
Jack Davis was the speaker. The topic was his outfit - and Lincoln and his generals. It turns out that Lincoln was not the pioneer in the field of appointing political generals.
Bring out the extra seats. It's a packed house. Hey, is that one of 2008's speakers there on the left? Yep, that's David Bridges.
---
2008 Banquet
Our speaker, John Quarstein, has been involved with many museums and is author of a number of books.
Round Table members signed a thank you card to a developer. Yes, to a developer. The owner of the Slaughter Pen Farm did not want to sell her land to the CWPT. She sold to a developer instead. The developer, however, sold the land to the CWPT with no mark-up.
Turnout was great.
Our historian, Brian Bowman, brought photos and the scrapbook.
The table with four Johns actually just had three. Hey, what's wrong with Tom's collar? You don't see that every day!
Mr Quarstein's topic was 'Prince' John Bankhead Magruder, a man who before the war had won a pistol duel with a Yankee. The duel was fought using Magruder's 'special' pistols. After his opponent's pistol misfired, Magruder hit him square in the head - with a cork instead of a bullet. Magruder's other adventures included passing out on a mail cart and being mailed to Washington, DC.
Prizes included Shelby Foote's narrative.
The grand prize was this beautiful print of Lee and Jackson.
Our speaker was given this lovely plaque.
---

October 2008 - Sam Hood, a relative of the general, explains the Franklin Campaign to prepare the group for the Round Table's spring trip.


---
Back to Roanoke Civil War Round Table